New Glasvegas Track 'Accidentally' Revealed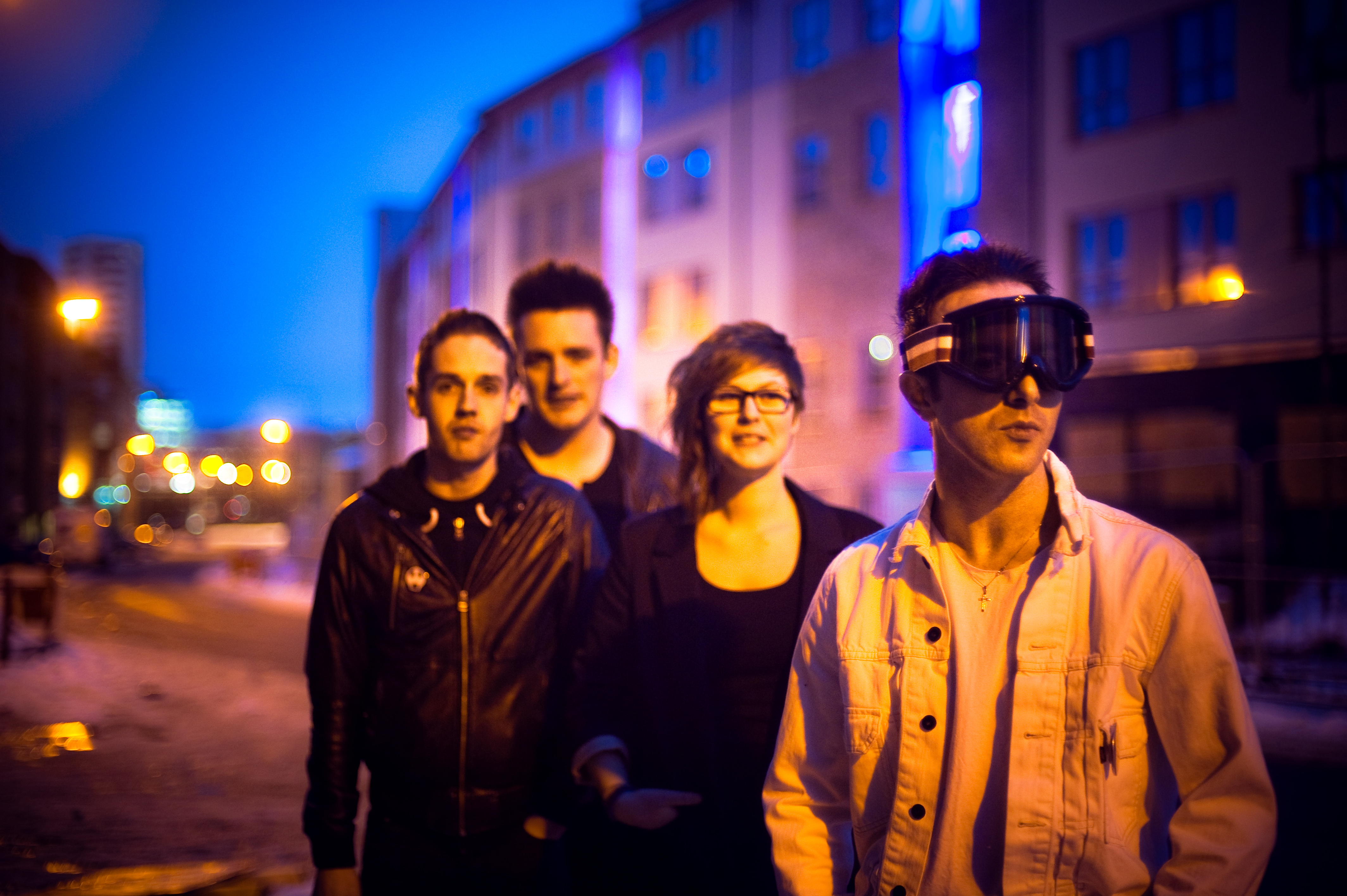 A new Glasvegas track has surfaced online courtesy of fan-shot footage of the band's gig at Glasgow's Classic Grand on 5th April. The video starts with frontman James Allan toasting the crowd with a shot of Jägermeister, before he introduces the new song, titled 'I'd Rather Be Dead, Than Be With You'. As the crowd woop and cheer, the band strike the opening notes of the new sinister song. You can view the video by scrolling down the page and clicking.
The band were playing the final gig of their short Easter tour, which seen them play in Sweden, Liverpool's O2 Academy 2 and London's The Garage. The band played four new songs on the mini-tour including 'All I Want Is My Baby', 'Later…When The TV Turns To Static' and 'If', which the band uploaded onto the web last month. In an interview with NME, Allan explained that 'If' came about after a series of text messages between Allan and McGee, when the former Creation Records boss was feeling low. Allan told NME:
"We spoke on the phone because he was really down about something. So I later texted him saying, 'If it wasn't for all the bleak and the dark then the good stuff and the light would be unrecognisable to us'."
He added:
"McGee sent me a message back saying, 'Life is good and life is dark, I embrace them both' "
.
The singer explained that McGee's message came at a good time, as he was about to write a new song and he felt it would be touching to write about his mentor and friend's troubles. He said: "I knew we had a message to exchange."
Glasvegas are currently holed up in a Glasgow studio, laying down demos for an album they hope to release later this year. There are also murmurings of a potential EP out soon, as the band begins talks with various record labels to release their new material – after they were dropped by Columbia Records last year. Allan explained:
"These new songs are starting to take on a life of their own. They've grown into wee monsters. We've got more than an album now, so an EP might be a good idea."
Glasvegas – 'I'd Rather Be Dead, Than Be With You'