Scouting For Girls Are Back With Third Album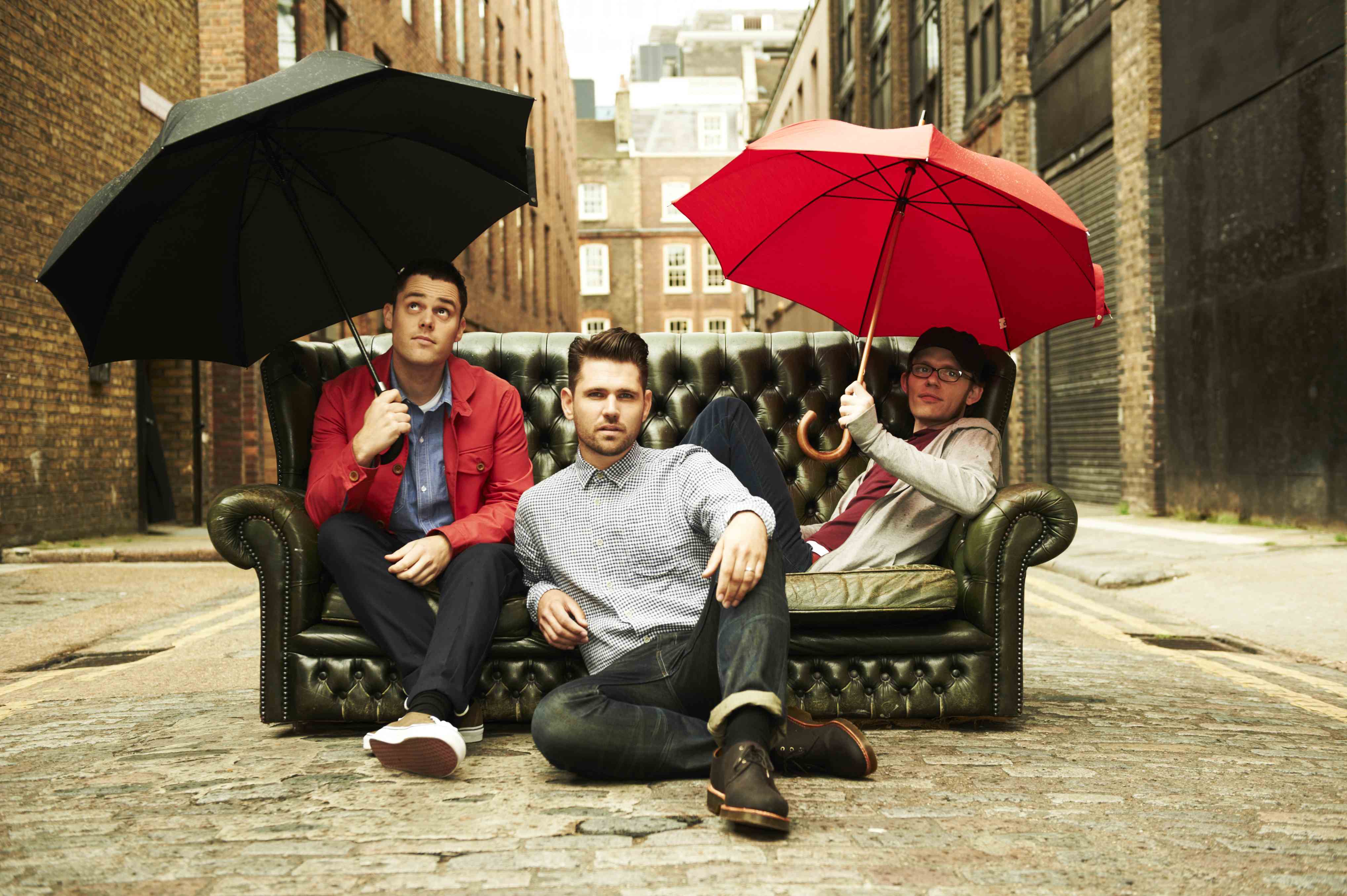 Million-selling British pop band Scouting For Girls will release their third studio album 'The Light Between Us' on 3rd September 2012, preceded by first single 'Summertime In The City' on 26th August 2012. The band will be hosted a twitter chat today at 7pm at #scouting4girlschat to give fans an opportunity to ask about the new album.
Scouting For Girls return as one of the biggest pop bands around with over two million record sales, 4 Brit Awards and 2 Ivor Novello nominations, and 4 Top 10 singles. 'The Light Between Us' is an album full of love songs recorded in 10 studios across the world with 5 producers, and has been 2 years in the making. Roy Stride comments on the beginning of the recording process saying:
"We wanted to make an album with a concept behind it, we tried but the songs were rubbish, so we decided to write an album of singles instead!"
The eight months Scouting For Girls spent in the studio also produced some surprises. The album's beautiful title track is a startlingly sparse ballad that lasts just over a minute, includes two great train metaphors "There's a light in this tunnel/And I think it's a train" is one and shows a new, soulful side to Stride's vocal. The singer's favourite song is album closer 'Make This One Last', a stunning, strings-soaked ballad that proves SFG can do tender slow songs without sounding soppy.
Best friends Roy, Greg and Pete have a plan to kickstart the British summer with their new single 'Summertime In The City'. A classic Scouting For Girls smash it is three minutes of boisterous pop, witty lyrics and a chorus built for chanting back celebrating good-for-the-soul, shorts and shades days with burping brass, Blur-like bass, pounding piano and a hooky demand that it doesn't rain. Stride says:
"I'm counting on the song bringing the sun out. Imagine it as a telethon. The more people play it, the more the sun will shine. If it's a hit, we'll reach our target of endless glorious days. We could end up with an Indian Summer that lasts until November."
The plays are already racking up – the song made its radio debut on Fearne Cotton's Radio 1 show last week and looks set to ape the straight-to-the-top-of-the-charts success of 'This Aint A Love Song', the Ivor Novello-nominated first single from Scouting For Girls's last album, 2010's 'Everybody Wants To Be On TV'. One of the highlights of the band's recent run of shows and festival sets, the classic-sounding Scouting song is already a favourite with fans.